Black and White Edition
Only a few copies of this first edition of Piano Scales are available. The same easy-to-learn method is employed, but at a budget price. The greyscale fingering still indicates left and right hands, and some students have coloured in the notes in the book for extra re-enforcement.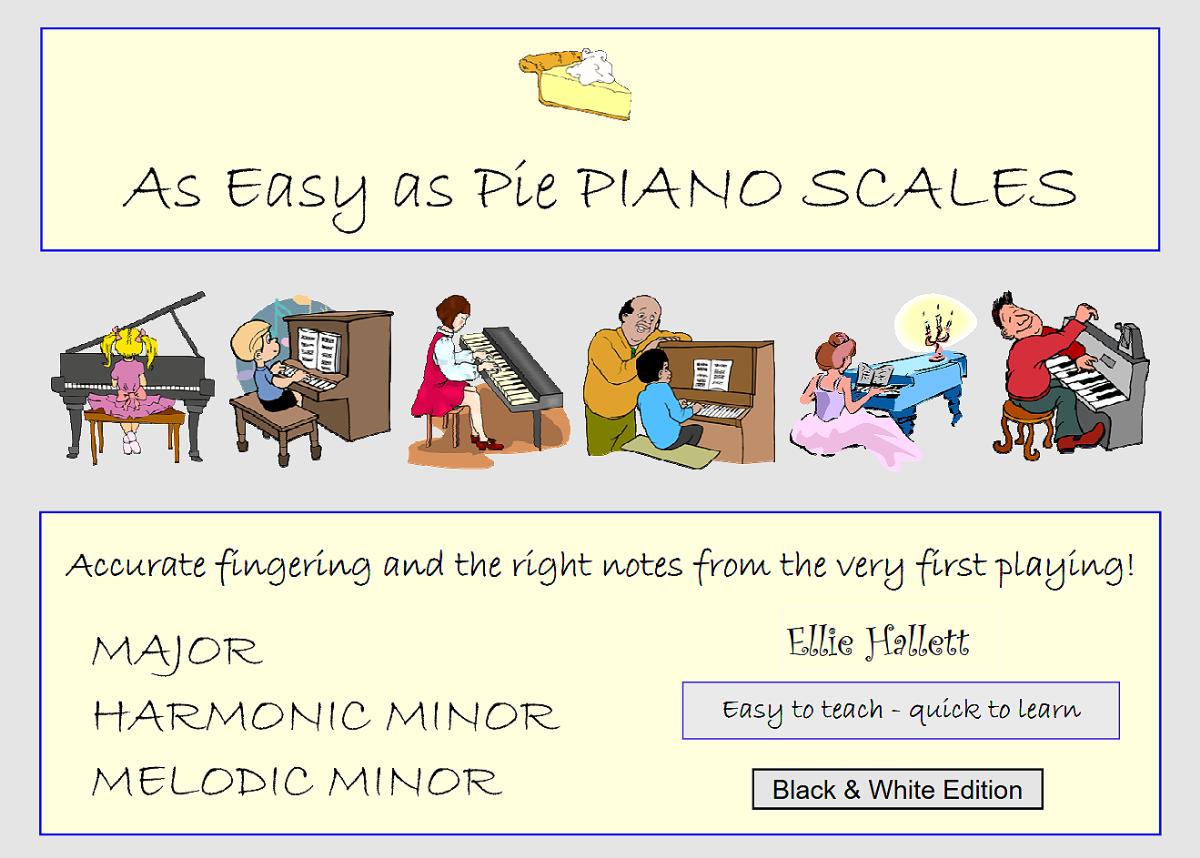 Learning to play hands together scales accurately has never been easier. This A4 book is like having a teacher at home. The result is that the student learns their scales much more quickly, efficiently and correctly from the first playing.
The book has 98 pages on quality paper and opens flat on piano rest or table top.
---
Author-to-user price:
AU$30.00 per copy.
Free postage in Australia.
To order Easy as Pie Piano Scales
click the Add to Cart button below.


---