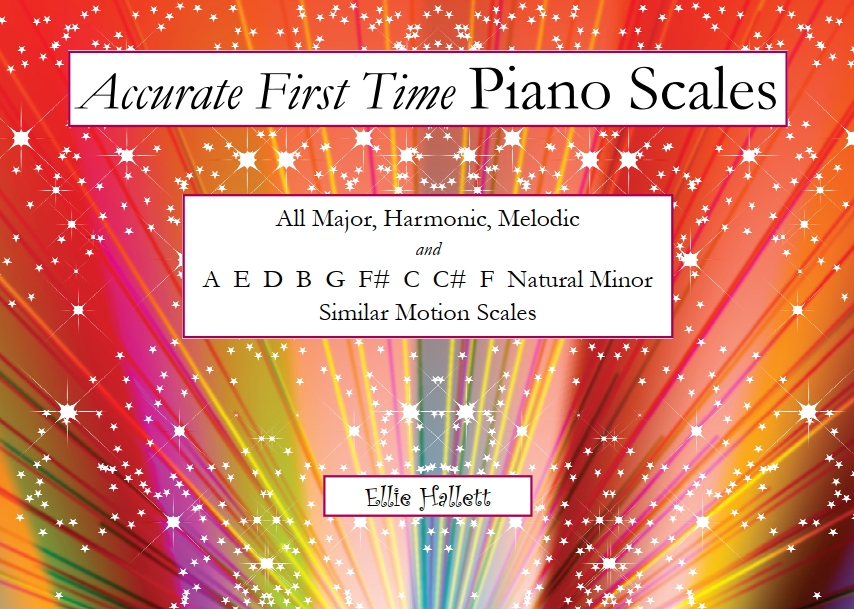 Learning to play hands together scales accurately has never been easier.
This A4 book is like having a teacher at home. The result is that the student learns their scales much more quickly, efficiently and correctly from the first playing.
The book has 98 full colour pages on quality paper and because it is spiral bound, it sits flat.
---
Author-to-user price:
AU$48.00 per copy (normal retail $70).
Free postage in Australia.
---
To order Accurate First Time Piano Scales
click the Add to Cart button below.

---
---
International Postage
(single book price)
(Please contact Ellie for multiple copy shipping price.)
INTERNATIONAL POSTAGE (single book price) add AU$15


Please complete your BOOK ORDER first – and then on the PayPal website click Continue shopping.

This will return you to this page to add INTERNATIONAL POSTAGE.
---
---

CREDIT CARD PAYMENTS
If you don't have a PayPal account or would just prefer to pay by credit card, payments using VISA or MasterCard are accepted through the PayPal payment system without you having to open a PayPal account.
1. Click on the Add to Cart button above.
2. The PayPal screen will open, adjust the number of copies you want, then click on the grey Check Out button (labelled 'Pay without a PayPal account').
This is what it looks like: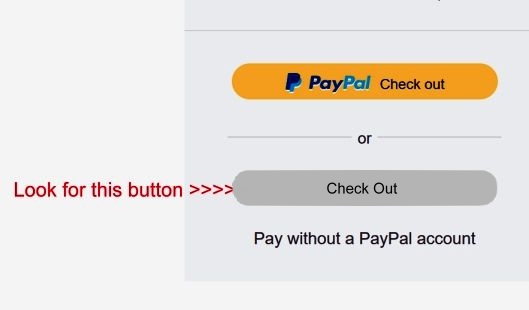 3. You are then able to enter all your details (name, address and card details) in a secure webpage.
---
---
Reviews
Ellie's book has taken the pain out of learning even complicated scales that I used to struggle over for a very long time. I wish I had had this book years ago.
— Adult piano student Anne
I can now play my exam scales correctly the first time rather than struggling and making mistakes all over the place. The green and red colours are a huge help with hands together. Thank you Ellie!
— Nineteen year old boy, Grade 6 piano student John
I was really worried about my scales because I couldn't learn them no matter how hard I tried. This book made finding each scale easy, and I surprised my mum the first time I sat down and was able to play my hardest scale correctly and with the right fingers.
— Twelve year old girl, Alexi
---
Accurate First Time Piano Scales is the latest edition that has developed from As Easy as Pie Piano Scales by the author Ellie Hallett. Accurate First Time has the same Major, Melodic Minor and Harmonic Minor scales for both hands, similar motion that were included in As Easy as Pie. Accurate First Time Piano Scales also includes a selection of Natural Minor scales. See the cover above for details.